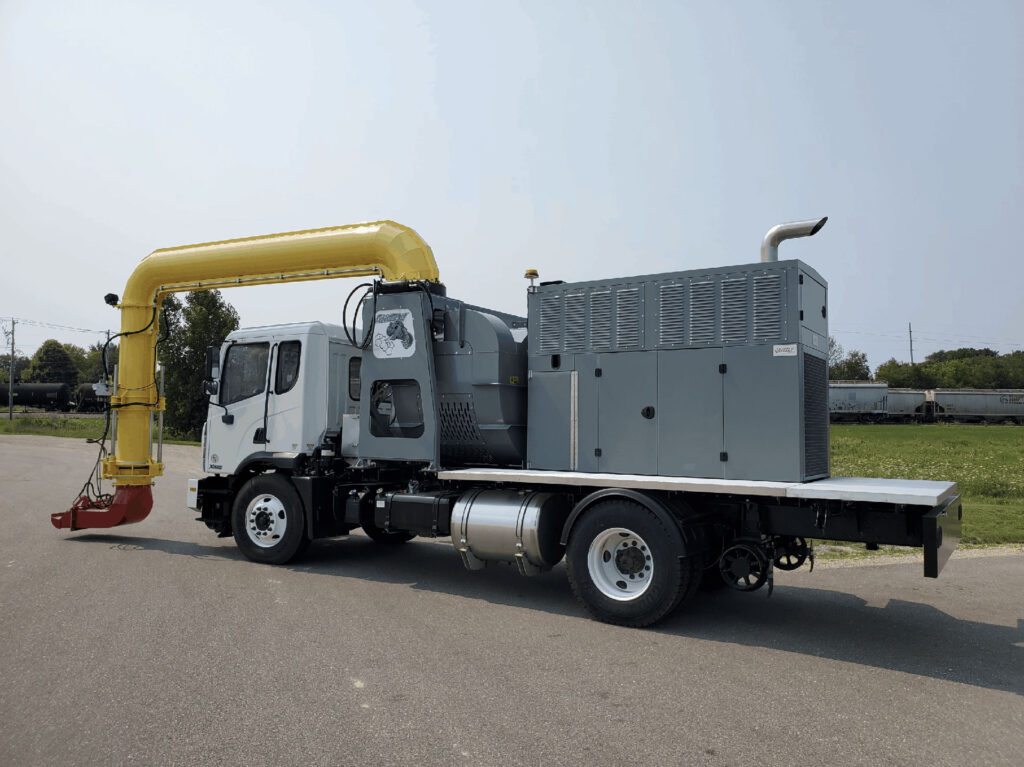 Grizzly RB500 Cold Air Blower
Description
Manufactured in the United States
The Grizzly RB500 is powered by a Cummins 6.7 liter, 260 HP, 660 ft-lbs—torque Tier 4 Allison 3500 series automatic transmission. The blower engine is a Fiat Power Train TIER 4 water-cooled diesel engine, 515 HP at 2200 rpm. 
The Grizzly RB500 has an integrated skid mount to the chassis for easy removal nozzle. With a blower velocity of 500MPH, a single joystick nozzle operation and auto sweep button for easy use by the operator is in the cab. 
A frame-mounted 45-gallon stainless reservoir with Dextron ATF fluid filtration rounds out this high-velocity cold air blower. 
Key Features