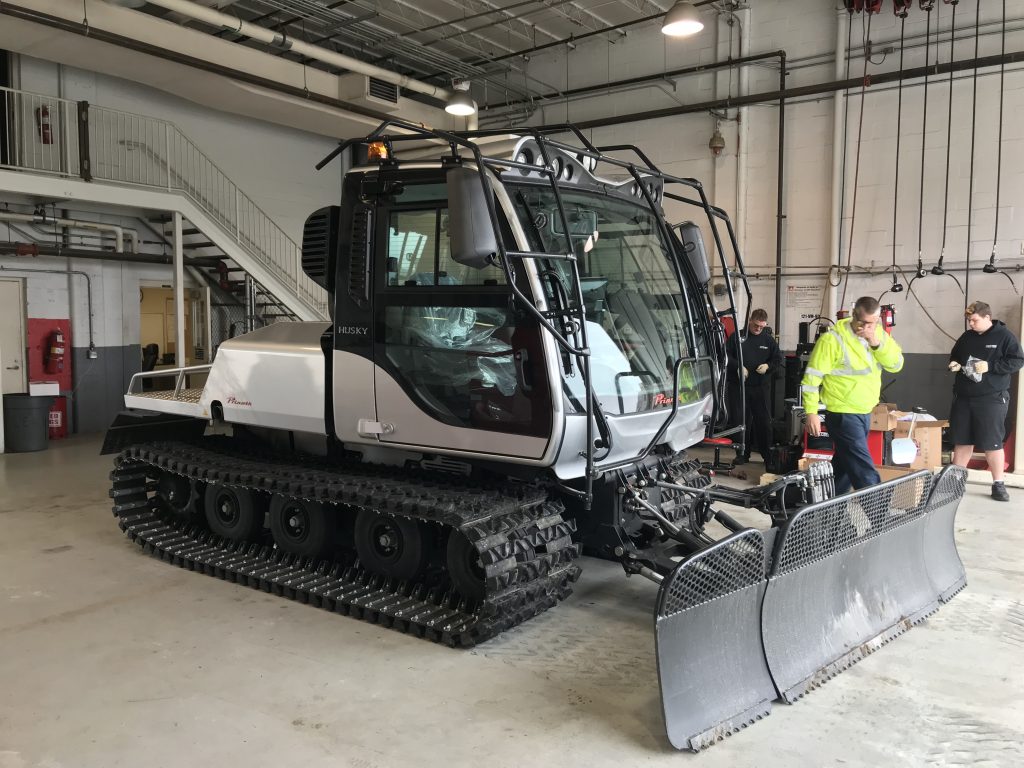 Husky and Bison Snow Groomers
Description
The Prinoth Husky and Bison snow groomers provide airports with a rubber tracked vehicle that can remove snow accumulations from their ILS array area, as well as other areas around the airfield.
Both of these units have the capacity to groom snow down to acceptable depths, with unparalleled precision, ease and agility.
The Husky and the Bison feature a brand new, spacious driver's cabin, that offers the driver first-class comfort and transforms the cabin into a workplace that boosts productivity and reduces driver fatigue.
The 12-way plow, offered on both the Husky and the Bison, was specifically developed for pushing work. This blade uses its radius to roll the snow, delivering improved pushing performance, with low energy expenditure. The angle of the blade facilitates the breaking up of ice and snow and increases the efficiency of the operation.
Key Features
MANEUVERABILITY – The working compact footprint provides optimal maneuverability.
COMFORT – The operator's cab serves as a comfortable workstation, offering superb visibility and space for everything an operator needs.
POWER AND EFFICIENCY – With 298 kW/406 HP, the BISON is a real energy package, it also offers lower fuel consumption and reduced emissions despite its high power.